Beth and I are looking forward to our upcoming trip.
We are going to visit Spain, once again. We'll travel to Santander, and spend a few days with our cousins and friends. We're really looking forward to seeing them all again.
Then, we'll drive to Santa Domingo de la Calzada in La Rioja. A couple of days touring La Rioja and seeing the sights. Then a drive to Leon, pausing along the way to see the Atapuerca Museum and archeological site.
In Leon, we'll have the chance to re-discover this wonderful city, with its mix of medieval and modern. From Leon, we'll catch a train to the small town of Sarria in the Provence of Galicia where our adventure will truly begin; a 5 day walk on the Camino de Santiago pilgrimage route.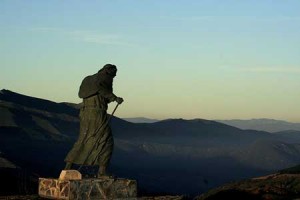 Sarria to Santiago de Compostela is about 110 kilometers (about 70 miles). This is the minimum distance (100 Km on foot, 200 Km by bike) that qualifies a pilgrim for the Compostela, a certificate granted to pilgrims by the Cathedral in Santiago. The Compostela is an Indulgence from the church, and has been much sought after by pilgrims for over one thousand years. Since the certificate is printed in Latin, we'll just have to take their word for it.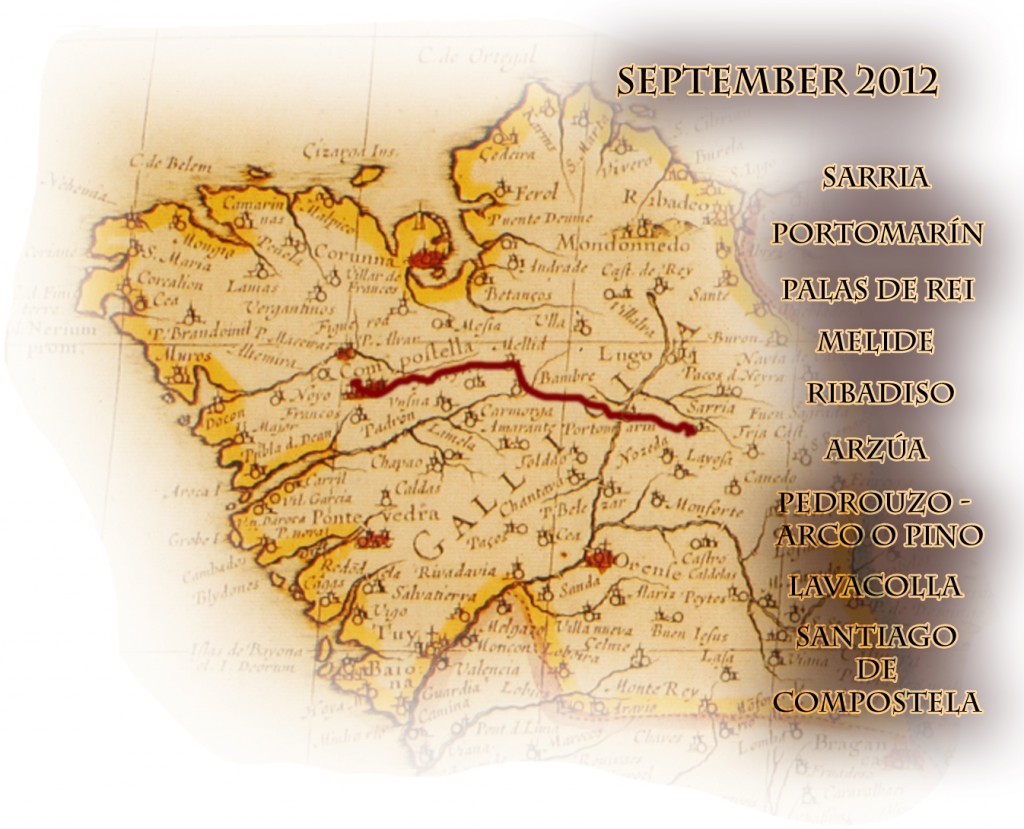 To prove to the Pilgrim Office that one has indeed walked (or biked) the required distance, the pilgrim carries a special passport. The passport is used to obtain stamps, or sellos along the way, and to give the pilgrim access to inexpensive lodging.
Everyday at noon, the Cathedral of Santiago holds a Pilgrim's Mass. We have planned our walk to arrive in time for this mass. After the mass, and with Compostela in hand, and renewed spirit in our hearts, we'll check into the Parador for a little luxury and decadence.
Then we'll start planning our next Camino; walking the entire Camino Frances from Saint-Jean-Pied-de-Port in Southern France all the way across the northern regions of Spain to Santiago de Compostela, a distance of some 800 Km (500 miles).
The day after our arrival, we'll pick up another rental car and drive back to Leon for another night. Then return to Santander the next day, and spend some more time in enjoying our visit with family and friends, before the long flight back home.
Along the way we plan to take lots of photos and write in the accompanying blog pages. We both hope that in this way, we can share some of our experiences with our family and friends here at home.
We look forward to hearing from you while on our trip and to seeing you when we return.
Buen Camino.
Beth and Marcel